Date: 17.11.2021 (Wed)
Time: 12:25pm (12:15pm registration starts)
Topic: Navigating the complexities of sustainable hybrid work together
Sustainability and the shift to hybrid work is a strategic business opportunity for every organization – one that requires a new operating model. From HR, to IT, to marketing and sales, to manufacturing, office space and resource management – every function will need to come together to reimagine how to empower employees, engage customers, optimize operations, and transform products.
In this exclusive luncheon, we explore how organizations are leveraging secure cloud-powered solutions to enable employees to both work remotely and return to the workplace, while also enhancing employee experience and building a focus on sustainability into business operations.
Mr. Fred Sheu, National Technology Officer, Microsoft Hong Kong
許遵發先生
Microsoft 香港區域科技長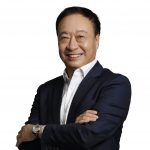 As National Technology Officer at Microsoft Hong Kong, Fred Sheu supports policy decision and delivers technologically relevant and scalable solutions into Hong Kong market. His main objectives are to align IT value propositions to public policies in such areas as healthcare, education, the environment, and local social and economic development; and to promote a digital agenda in top policy areas, including innovation, security and privacy, technology neutrality, accessibility, and interoperability.
許遵發為Microsoft 香港有限公司之區域科技長,負責制定政策及將科技相關和可擴展的方案帶進香港市場,並銳意將資訊科技的價值積極配合如療保健、教育、環境及本地社會和經濟發展等方面的公共政策,以促進重點政策範疇的數碼進程,包括創意、保安和隱私、技術中立性、可達性及交互操作性等。
Date: 18.11.2021 (Thurs)
Time: 12:25pm (12:15pm registration starts)
Topic: The Future of Full Experience

Recently Gartner predicted that Total Experience (TX) will revolutionize business in 2021 and onward. In short, TX challenges organizations to think about the whole experience. It requires building strategy, technology capability, and innovation frameworks holistically, specifically at the points where experiences intersect: customer experience (CX), multi-experience (MX), employee experience (EX), and user experience (UX). Instead of planning, implementing, and measuring these different functions in siloes, TX asks organizations to bring them all together.
Organizations can't just achieve excellence in one of these areas. To create Experiences That Matter, they need to coordinate or interlink each function's underlying activities with the activities of the others.
We will give examples on each area with the definition of Customer Experience, Multi-experience, Employee Experience and User Experience in order to compute the Total Experience that each corporation should fall into for growing its own business
Mr. Marcos Ong, Managing Director, Hong Kong and Macao, Avaya Hong Kong Limited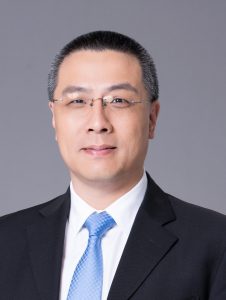 Marcos Ong has over 20+ years experience in IT industry.
Prior to joining Citrix Systems, Marcos Ong was with Palo Alto Networks and F5 Networks as Country Sales Manager, HK and Macau for over 10 years combined to drive revenue growth, market momentum and overall business strategy for the Company. Before his leadership as Country Manager role, he has started as a Sales Director plus various Major Account sales with Symantec, Cisco and HP/Agilent technologies.
Marcos is married to Astor with 1 daughter, Anson, who is 14 years of age. Marcos like to play soccer, swimming and hiking with his family in weekends.
Marcos holds a Bachelor of Applied Science and Engineering from University of Toronto, Ontario, Canada with major in Electrical and Electronic Engineering.